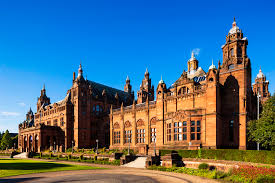 Trust in our driver guiding in Scotland for an unforgettable experience
With professional driver guidng you get to see the wonderful sights that Scotland has to offer. Wherever you're visiting from, with a professional driver guide you will be able to see it in all its glory. With rolling hills to admire, local food and drink to sample and endless sights to see you'll never be short of things to do when you visit Scotland. Complex geology means the scenery changes wherever you go.
At Caledonian Tours, we can offer you tailored driver guided tours in Scotland 
You'll in our good company as we show you the wonderful sights of Scotland. Read impartial reviews on TripAdvisor. I have been travelling around Scotland for much of my life.  However, I have still have only seen a fratcion of what there is to see. For example, the coastline, if it were straightened out, would stretch to Antartica. Part of which, incidentally, is named after a family from my home town of Paisley. There are also thousands of mountains and hills, more than thirty thousand lakes and almost a thousand islands. Small group driver guiding means, whether you have an itinerary in mind or want to leave it to us, we can do just about anything you need us to do.
Relax!
During your tour you'll be able to sit back and relax in our new wheelbase Citroen Space Tourer. With eight seats and separate air conditioning for each row, with a panoramic sunroof and power operated rear doors, you will see more of Scotland in comfort. Most importantly, not having a large vehicle means we can get to places off the beaten track and avoid the crowds.
Get in touch and book your Scotland tour now!
If you're ready for an unforgettable driver guiding in Scotland, email us at robert@kaledonia.co.uk or WhatsApp us on 0750 799 0944 to book your tour.
Make sure to read our blog for the latest news and updates and see TripAdvisor to see our positive reviews.