Enhance your experience with a professional Scottish driver guide. We specialise in tailor made small group tours, but anything is possible: from a half day walking to extended coach tours.  We will be delighted to advise you as to how best to see Scotland. I also guide in Russian. Русский язык здесь.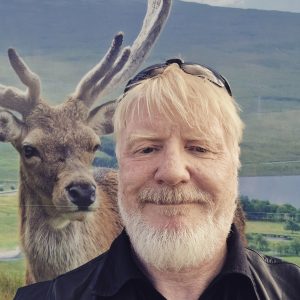 For a full day driver guiding with an airconditioned eight seat vehicle, fully insured for carrying passengers, the cost would normally be around £620 plus overrnight accomodation expenses, if required, depending on the mileage, route and number of passengers. The only additional costs would be any entrance tickets or ferry tickets. Fuel costs are high here and the cost of a professional Scottish driver guide compares favourably to the cost of hiring a taxi for an equivalent journey. I will help to create an itinerary to suit your requirements and give you the benefit of my experience.
New for 2023 is carbon neutral driver guiding. For every two days driver guiding I will plant one tree in association with the Woodland Trust.
Also read recent articles here.
If you are looking for cities and galleries, or scenery and castles. Scotland has something to offer. With twenty inactive geological faults Scotland also has an unparalleled variety of landscapes.  Edinburgh, 'the Athens of the north' has great medieval and eighteenth century architecture whereas Glasgow had great modern architecture and the best nineteenth century architecture in the United Kingdom. There is history and legend wherever you go and a unique and vibrant culture.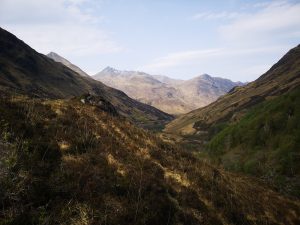 I have a long wheelbase Citroen Space Tourer. This features eight seats and separate air conditioning for each row, leather interior, along with a panoramic sunroof and power operated rear doors.
Contact me at robert@kaledonia.co.uk
Please read my TripAdsvisor reviews here!